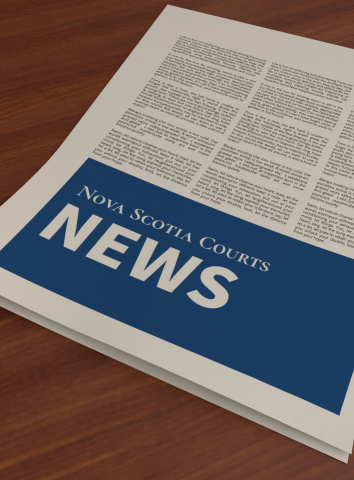 The Provincial Court of Nova Scotia is hosting a robing ceremony in Antigonish later this month to officially welcome The Hon. Judge Nicole Rovers to the Bench. Judge Rovers was appointed to the Provincial Court on June 3, 2022.
Please note that attendance at the robing ceremony is by invitation only; however, the ceremony will be livestreamed on the Courts of Nova Scotia website.
The ceremony will be held at 2 p.m. on Friday, Dec. 16. The public and members of the media can watch online and archived video of the ceremony will be posted following the event.
As per the Nova Scotia Courts' copyright policy, webcasts of court proceedings and special events may not be broadcast or re-broadcast by embedding them in another website or by any other means. However, portions of the webcasts (audio and video) may be re-broadcast as part of conventional news coverage. Hyperlinks to the live webcast page and the page of archived videos on the Courts website are permitted.
The Hon. Judge Nicole A. Rovers
Judge Nicole Rovers was called to the Nova Scotia Bar in 2002. For much of her legal career she worked as a lawyer with Nova Scotia Legal Aid, where she focused on family, criminal, and appeal work.
Prior to her appointment, Judge Rovers was working in the Appeals Division of Nova Scotia Legal Aid and was co-chair of the Nova Scotia Legal Aid Mass Casualty Commission working group. She has served as President of the Antigonish Bar Association and was a member of the Nova Scotia Barristers Society Criminal Standards Committee and the Circles of Support and Accountability (CoSA) Nova Scotia Advisory Committee.
As a lawyer, she also worked as a Women's Support Worker at the Antigonish Women's Resource Center and Sexual Assault Services Association, where she provided free public legal education sessions, court training for Sexual Assault Nurse Examiners, and assisted women in navigating civil, family and criminal legal matters. 
Judge Rovers was appointed to the Provincial Court of Nova Scotia on June 3, 2022. She now presides in Antigonish.