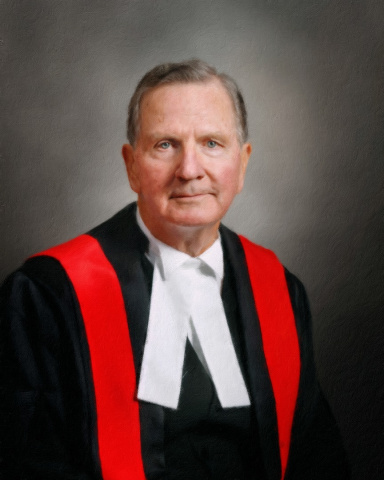 A well-known and well-liked retired Judge of the Provincial Court of Nova Scotia passed away on Sept. 23, 2023. The Hon. Stanley D. Campbell was 83 years old.
Judge Campbell was born and raised in Sydney, Cape Breton. He studied at St. Francis Xavier University and later Dalhousie University, where he obtained his law degree.  
As a lawyer, Judge Campbell practised law with the firm of Burchell, Sullivan, Smith and Campbell. He was appointed a Crown Prosecutor in 1974 and then a judge of the Provincial Court in 1979.
His obituary notes that his family has heard many stories over the years from people who appeared before Judge Campbell in court, sharing how his "calm, kind approach to the law led to fair decisions that had significant positive impacts during troubled times in their lives." 
Judge Campbell retired from the Bench in 1997. He spent his retirement enjoying time with family and friends in Sydney and his beloved Irish Cove. His full obituary is available online here.