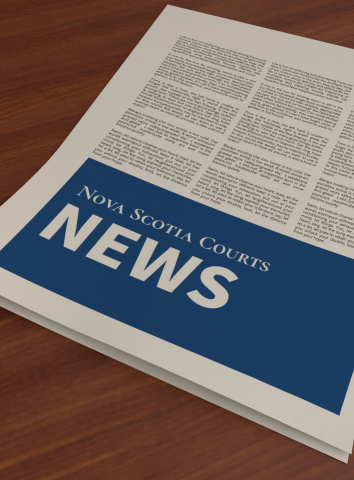 Four new judges joined the ranks of the Provincial Court of Nova Scotia today. Judge Jill Hartlen, Judge Jillian Barrington, Judge Bryna Hatt and Judge Bronwyn Duffy will be sworn in and start hearing matters in the coming weeks.
"These are smart, talented and hard-working individuals, and in speaking with each of them, I know they are eager to get started in their new roles," said The Hon. Pamela S. Williams, Chief Judge of the Provincial Court. "The Provincial Court is a fast-paced and gruelling work environment for any judge, but I am confident these four are ready for the challenge. Most importantly, Nova Scotians will be better served with more judges available to hear matters and help address the backlog of cases that has grown since the onset of the pandemic."
Today's appointments fill vacancies created by judicial retirements in Sydney, Pictou and Dartmouth. One judge remains on long-term leave and two more retirements are expected in Bridgewater and Kentville this spring.
Judge Jillian Barrington
Judge Jillian Barrington has worked at Sheldon Nathanson Law in Sydney, N.S., since her first year of law school at Dalhousie University. Her areas of practice included criminal, family, employment and property law, and wills and estates. She was called to the Nova Scotia Bar in 2011.
At the time of her appointment, Judge Barrington was involved in the Cape Breton Barristers' Society. She is a past member of the Nova Scotia Barristers' Society Council and was a Board President with the local Elizabeth Fry Society, President of the Canadian Association of Elizabeth Fry Society, and a Board Member of Transition House.
Judge Bryna Hatt
Judge Bryna Hatt earned her law degree (LL.B) in 2007 at Dalhousie Law School (Schulich School of Law), and later went on to earn her Master of Laws (LL.M) from Osgoode Hall Law School. She is an active member of the Canadian Bar Association.
Judge Hatt was the founding partner of Fraser Hatt Law in Port Hawkesbury. She is an experienced negotiator with significant litigation experience. At the time of her appointment, she was also a Certified Workplace Investigator and an Adjudicator of the Nova Scotia Small Claims Court. She has also taught Business Law at St. Francis Xavier University, in the Schwartz School of Business.
Judge Bronwyn Duffy
Judge Bronwyn Duffy practiced her entire legal career at MacIsaac, Clarke & Duffy in Stellarton. Her work there was diverse, including prosecution and administration of all criminal and regulatory federal legislation in Pictou County as agent counsel for the Public Prosecution Service of Canada. She also served as a town solicitor for more than 10 years and practiced residential and commercial real estate.
Prior to her appointment, Judge Duffy was very involved with the Nova Scotia Barristers' Society, serving on the Executive Committee of Council. She also served as co-Vice Chair of the Complaints Investigation Committee, and was a member of the Finance Committee and the Distinguished Service Award Committee.
Prior to her career in law, she obtained a Master of Science in Neuroscience. Judge Duffy has received a series of awards over the years, including the Alistair Fraser Scholarship in law and a national NSERC graduate scholarship in science.
Judge Jill Hartlen
Judge Jill Hartlen was Agent Supervisor of the Atlantic Region of the Public Prosecution Service of Canada (PPSC).
She has provided Charter of Rights and Freedoms training to agents and police, and has been involved in more than 100 Charter challenges. In 2018, she was designated a wiretap agent, prosecuting many complex wiretap cases.
She was called to the Nova Scotia Bar in 2004.
There are now 18 female and 12 male judges on the full-time Bench, as well as 12 per diem (part-time) judges.